RING !
ISABELLE OZIOL DE PIGNOL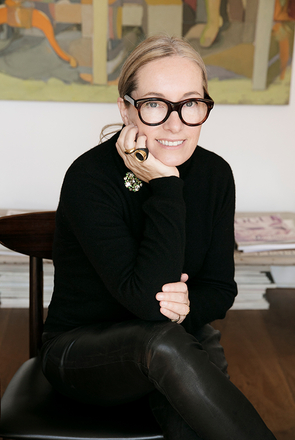 Riviera suits her so well.
Isabelle Oziol de Pignol embodies a golden age with her elegance, her amazing culture and her particular and anachronistic way to express herself.
The paradox with Isabelle, is that she is strongly into her time, a time she observes and captures brilliantly in her drawings. Her portraits gallery, of men and women, is an exquisite drawing of our society about fashion and trends.
You can find some of them on her blog, a reference - Accro de la Mode – and La Martinière made a book with them : Be Hype.
At her home it's the same story: fashion and design everywhere, past and present live together on the palms and sea rhythm.
I wanted to make you discover her universes since a while, it's now time to ring and come in.